Farmhouse style is one of the decorating styles that is categorized by its coziness and warmth. It is relaxed, comfortable and laid back. Modern farmhouse style has become a very popular and trendy style in the last few years.
But farmhouse style has been around for years, just utilizing different names like country, primitive or rustic style.
These are simply the common trends you have found in own little farmhouse. There is the following how to make a farmhouse-style home and farmhouse decor to help you get the look in your own home.
Neutral Colors on the Walls
The first step in achieving a farmhouse architecture style look is definitely neutral paint colors. Avoid dark or bright colors and you can try to keep from painting each room a different color. Having a light color on the walls sets the tone for the farmhouse look. And keep the walls all within the same color scheme is calming and helps blend everything together.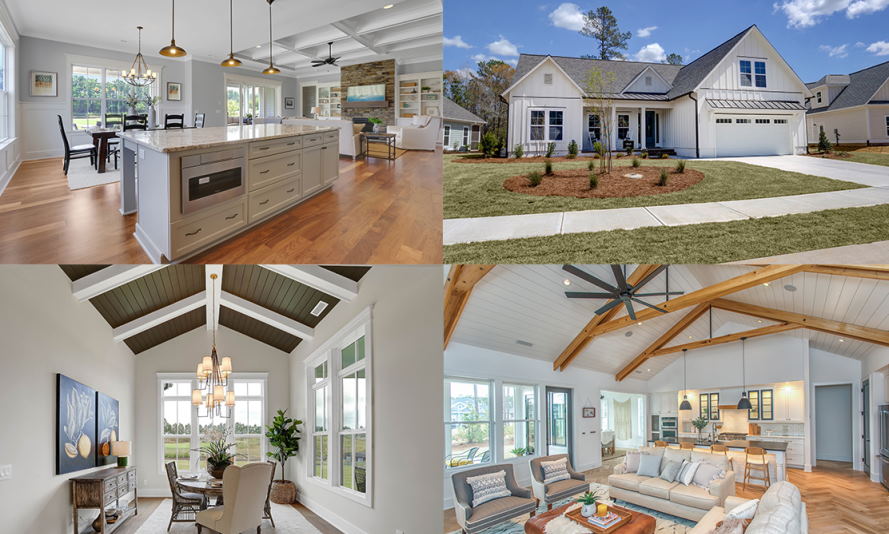 Incorporate Dimension
If you want a big change, find a way to add breadboard, shiplap, or wainscoting into your home. One thing you will notice about a lot of farmhouse style homes it that the walls are full of dimension and texture. Many true farmhouses were full of real and rustic shiplap.
Try starting small and consider adding breadboard to the walls in your bathroom, shiplap in your living room, or maybe wainscoting in your dining room.
Mix Old and New Elements
You can try using something unexpected and vintage–like this old flour sifter. Incorporating the old and practical sense is one of the big factors in farmhouse style.

Avoid Bright Colors
Along with light-colored walls, try to avoid using lots of bright or crazy colors in your decor if you are looking to achieve a farmhouse look.
Neutral colors will help create more of a calming and cozy feel in your home. Farmhouse architecture characteristics are full of neutrals and avoid using things such as red, orange, purple, etc.
Farmhouse Light Fixtures
It is a guaranteed way to change the vibe in any room without a lot of expense or time. This one enough–light fixtures are HUGE, folks. They have changed out the light for this new one in this dining room and it made a gigantic difference in the overall style of this room.